"I have more spare time. The work has become easier for me. I feel more motivated. Now I can type much faster."
—Patient with spinal muscular atrophy, Rick.
"Without eye-tracking device, I need ten hours to finish a one-page homework. With the device, I need four hours at maximum. It really helps my studies."
– Patient with cerebral palsy, Yu.
With eye-tracking device, people with severe physical disabilities can run computer work just as smoothly as normal people, sometimes even better. The skillset commonly required by the employers, such as Word, PPT, Photoshop, Illustrators, in no way stumped professionals like Rick and Yu, who rely on eye-tracking device to do their work. Here are their stories.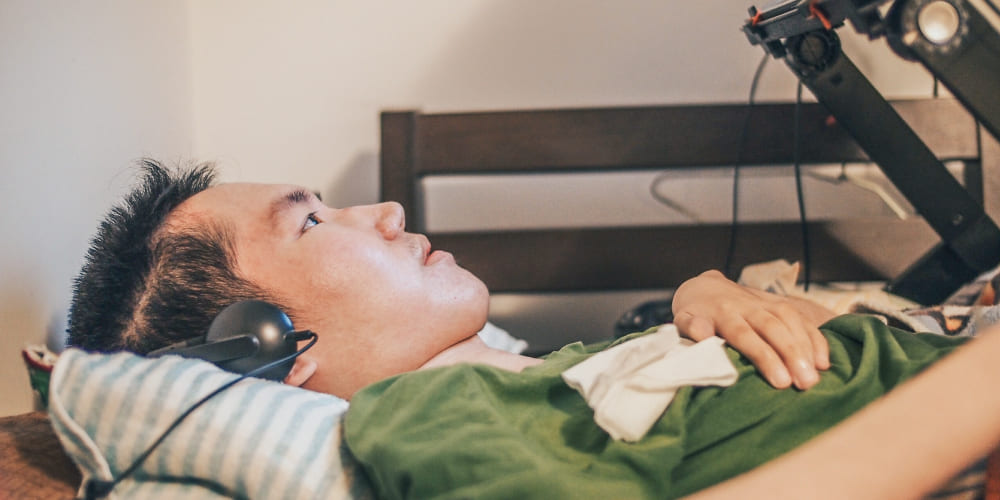 Even if you lose your physical abilities, it does not mean you are not useful at all.
Rick suffers from severe spinal muscular atrophy. He was diagnosed with the disorder six months after he was born. The doctor advised him to not to use a wheelchair when he was in 8th grade. From that time, he started to do home schooling. Teachers would come to his place to teach him high school subjects. Rick's family says "He used to play video games a lot. He could use mouses, joysticks freely, but not anymore. He's got weaker muscle strength. He now moves much slower." The symptoms of spinal muscular atrophy has made Rick unable to use his muscle and to do work.
In 2017, Rick started to use Eyeplayer eye tracking mouse. His work quality has improved significantly and he could type much faster. He started to write drama and film reviews and finished many design work with his eye. He even created a facebook fan page for his idol Aragaki Yui. He became passionate about collecting and publishing news about idols. He even started a business with his friend that helps people purchase commodities overseas. Rick has been working several jobs at the same time. "I keep record of my life, so I can prove that I exist. I want to record all those wonderful things in my life, so that other people can learn about them after I pass away." The physical disabilities did not prevent Rick from engaging in his life to the fullest. He can play video games, watch dramas, running blogs, managing clients' orders. Rick has a wonderful life.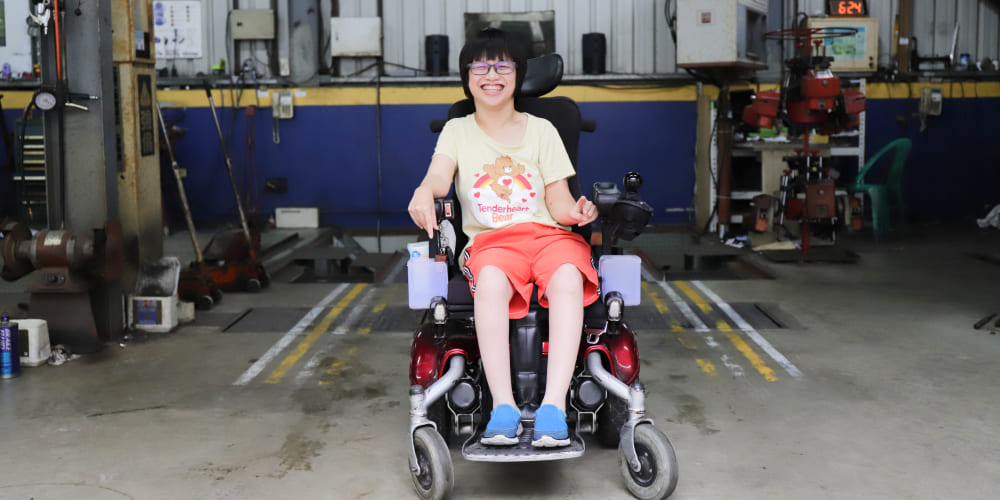 We are just normal people who have physical inconvenience
Yu was a college student who suffers from severe cerebral palsy. She was in her junior year of college. She has experience countless setbacks and failures over the course of her life. She was discriminated, bullied. She once cried when she was typing, "I used to be very slow. I used only one hand to type. It takes me two minutes to type on word." Yu has lagged behind her classmates from elementary school to high school.
When she was looking for jobs, she was usually rejected because she typed too slowly. However, her families always supported and encouraged her. Yu used Eyeplayer eye tracking mouse to learn Zhuyin, typing, surfing the internet, and using Word, Excel, etc. "It used to take me two minutes to type one word, now I can type more than ten words within two minutes." Yu created her fan page – Amy's World. She shot and edit videos by herself to voice the concerns of people with physical disabilities. "I couldn't do much before. But now I can take care of others and communicate with the world in English." Yu bravely embraced herself and has become the master of her own life.