4On 4/11, SENSE Team participated in 2019 I Unlimited Digital Pro Bono Achievements Press Conference, held by Taiwan Mobile Co. That is also the first day that Purple Crow Butterflies Fun Games, an eye tracking game software for children's early treatment, was formally introduced to the public.
The games utilize eye tracking technology and can be played by nonverbal children who have severe physical disabilities. The setting of the games is highly localized. The purple crow butterfly is a butterfly species unique to Taiwan. In addition, children will explore cool places in Western and Eastern Taiwan and see their signature dishes. In other words, the children can experience everywhere in Taiwan even though they may not be able to visit those places physically.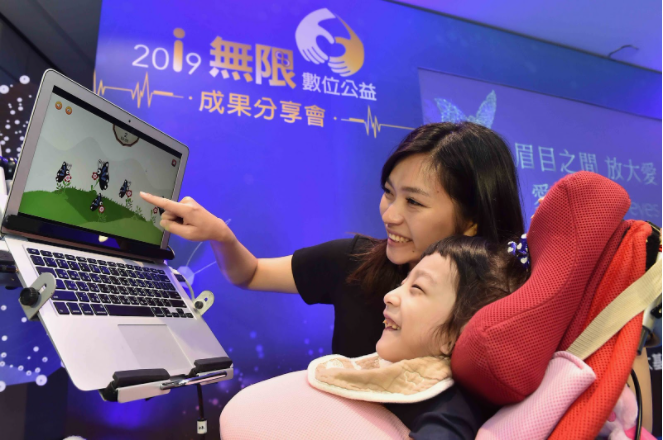 Qing and Dan were invited to press conference to play the game. They broke the record of the youngest live streamer! The public and the press came to realize how technology could help the disadvantaged because of this event.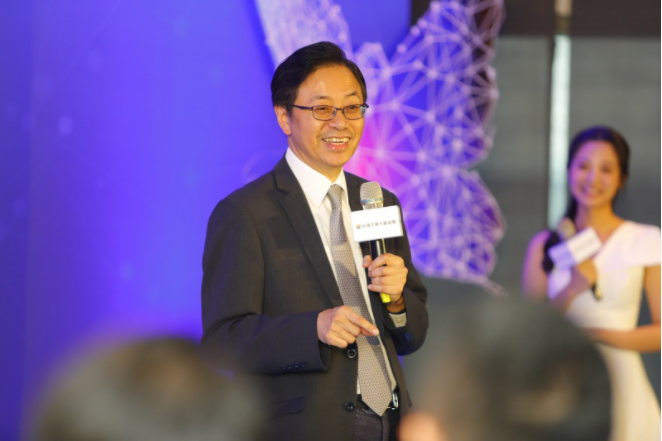 There were a lot of surprising and touching moments on the press conference. We introduced the purple crow butterfly games publicly for the first time and invited Qing and Dan and their families, who had had experience with eye tracking games for more than half a year, to the conference to share their experience with everyone. Qing, who suffered from cerebral palsy, couldn't speak or move her limbs, but she has a lively personality and she was able to use eye contact and facial expression to communicate with others. After taking eye tracking lessons, she was able to express herself more clearly. Dan, who was three years old, who was diagnosed with cerebral palsy an d cortical blindness but could still detect color, moving objects, and light, was discovered by his mom that his eyeball movement range became larger after he started to play eye tracking games. He was always eager to finish all the games. This makes his family members feel encouraged.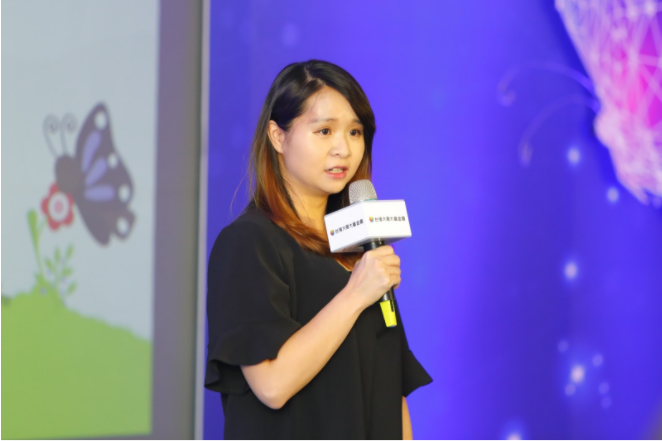 The CEO of Taiwan Mobile Co. Foundation, Ms. Liu, pointed out that there are actually many children who are just like Qing and Dan that need help from the public. The purple crow butterfly game is an example that can help those children. The games enable the children to use their eyes to control mouses and communicate with the world, making their life unlimited. Taiwan Mobile Co chose the topic – express your love through eye—for this year's conference to promote the idea of "Love Between Eyes" to the public. This is what a leader like Taiwan Mobile Co should do for society. Taiwan Mobile Co. will cooperate with SENSE Innovation to change the life of children who have severe physical disabilities and cannot speak. CEO Liu announced on the press conference that the company and SENSE Innovation will provide 216 sets of the game for free, which will benefit 27 thousands children by estimation.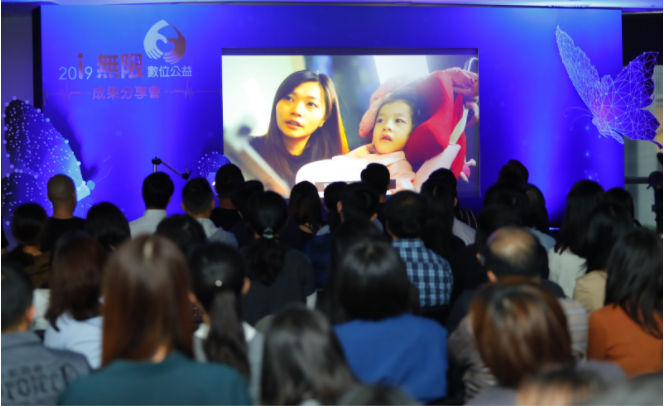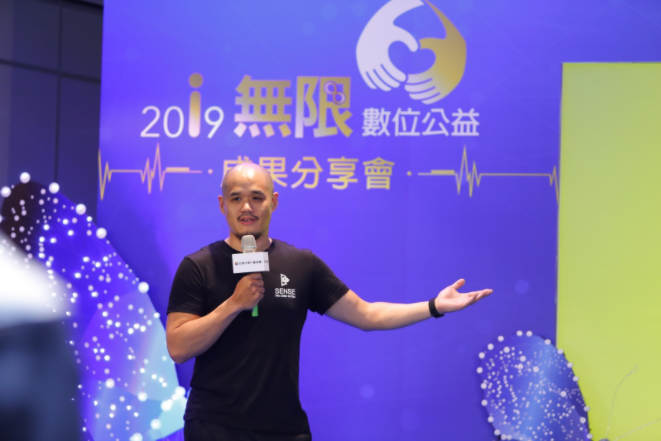 The COO of SENSE Innovation, Ms. Lai, explained that the purple crow butterfly games are different from normal interactional games. The games are designed with eye tracking technology and is tailored for children with severe physical disabilities to help them learn and rehabilitate. The games have two categories, Western and Easter Taiwan, and have six city themes to choose from, with each focusing on the training of concentration, shapes and recognition, coloring, shape association, eye tracking movement, visual search. The games incorporate the features of various cities in Taiwan and their signature dishes to make it more fun for children. Their ability to control their eyeballs will be trained in the process. The children would have more willingness to express themselves and communicate with others if they play the games repeatedly for a long term.